doctoraday: Just once I would like to see a story about a werewolf who is actually kind of flabby and out of shape and very self-conscious and modest and carries extra shirts around just in case CHALLENGE ACCEPTED.  I will have to research werewolves, however. 
7 tags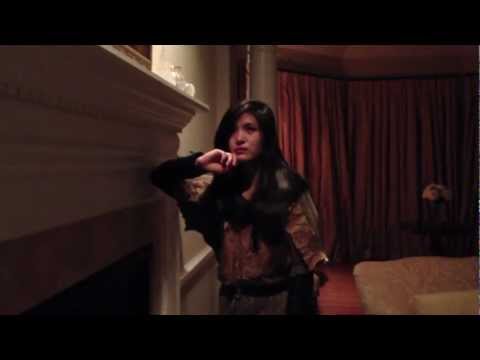 5 tags
4 tags
Does anyone have the audio clip of Arthur Shappey...
I need this for reasons. 
thesearemydetectivesocks asked: Are you asking for solely Sherlock fics or just...poorly written fics in general? XD
3 tags
Send me links to really gosh-awful fanfictions....
I need this because of reasons I promise I will not use this for ill ish
8 tags
FOR THE LOVE OF GODTISS SOMEONE PLEASE GIVE THIS...
2 tags
1 tag
cuteenoughtoshootyoudown: vimmuse: Song from...
1 tag
one step and then another, and i will not fall.:... →
bartyjoonyah: Bold those books you've read in their entirety. Italicize the ones you started but didn't finish or read only an excerpt. 1 Pride and Prejudice – Jane Austen 2 The Lord of the Rings – JRR Tolkien 3 Jane Eyre – Charlotte Bronte 4 Harry Potter series 5 To Kill a Mockingbird – Harper Lee 6 The Bible   7 Wuthering Heights – Emily Bronte 8 Nineteen Eighty Four – George Orwell 9 His...
3 tags
1 tag
1 tag
I Want My Hat Back: The Eyebrow Edition
petrichorandbowties: siriusly-ood: this is so perfect it hurts
1 tag
2 tags
2 tags
"Way I'd like (Rory) to be killed? Mauled to death by a bear. That's actually how..."
– Arthur Darvill on how he'd like to see Rory die (SFX DW Fanzine)
1 tag
2 tags
1 tag
2 tags
2 tags
4 tags
5 tags
2 tags
5 tags
1 tag
2 tags
2 tags
4 tags
2 tags
2 tags
Doctor: "I'm looking for a new companion..."
3 tags
1 tag
1 tag
I watch so much British television that American...
timeladycastiel: allonsyduze: SO MANY RRRRs 
1 tag
2 tags
IT'S BEGINNING TO LOOK
24thoughtspersecond:
2 tags
6 tags
In which David Tennant defies the very laws of...
tennantscookiejar: Anti-gravity [an-tee-grav-i-tee]: the antithesis of gravity counteracting the force of gravity DAVID TENNANT  Case in point: Even his hair defies gravity:
1 tag
sparklypianofairy started following you
freemanrage: Five followers in one day. HELLO THERE. My name is Christy. And youuu are now a Freerager! Isn't that great?! That means you get daily bacon plushies! Enjoy this blog! YES.  I HEART YOU. I WILL ENJOY EVERY FACET OF YOUR GLORIOUS BLOG O RAGE-FILLED ONE. 
2 tags
1 tag
year is 2392
child: mommy i can't sleep
mother: don't worry child. lay down as i sing you this ancient lullaby, passed on through my family for generations
mother: PARTY ROCK IS IN THE HOUSE TONIGHT EVERYBODY JUST HAVE A GOOD TIME
4 tags
6 tags
1 tag